We know you can't wait to try our slow grown, pasture raised Redwoods Farm produce, so we try to make it as easy as possible, whether buying online or in person.
Whether it be purchasing direct from us at our new Fresh Friday collection or
via our local deliveries, finding us at a local farmers markets, or through other stockists including nationwide delivery, you can be sure of the same quality, great-tasting produce wherever you purchase.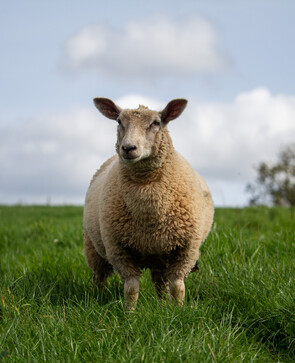 Every month we welcome you to our farm to collect your soy-free, pasture fed meat and pasture raised eggs. Pop in and chat with us whilst enjoying the views at the highest point of Redwoods Farm. You'll find us at the top of our lane (check our location map here) with plenty of space to park your car, allowing you time to browse and chat.
Next dates:
Christmas Pop-up Shop 2 Dec 2023 - see details in our blog
You can pre-order a fresh meatbox directly through our online shop (and any frozen produce), or drop us a message to pre-order anything specific. Alternatively, you can browse what we have available when you arrive.
We currently operate a local delivery service for both our fresh and frozen produce in the Tiverton area.
Visit our Delivery page to find out more details on areas covered and cost etc, so why not browse our online shop to place your order.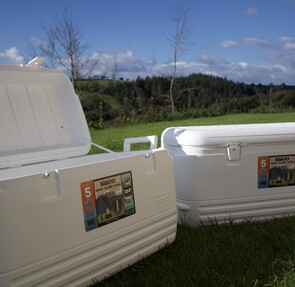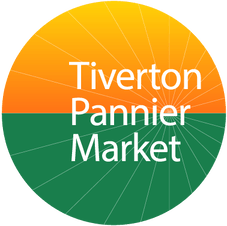 Tiverton
The first Saturday of every month we are at Tiverton Farmers Market 9am - 2pm. You'll find Pauline just inside the pannier market building nearest Fore Street (at the lower end of the market). Keep an eye out for our big banner!
The next market date is 7 October 2023.
You'll find us at the Frome Independent Market on the first Sunday of every month. Amy is there from 10am - 3pm, near the top of the market, part of Somerset Farmers Market (look out for the green and white striped gazebos). We're tucked in against the wall opposite the George Hotel.
The next market date is 1 October 2023.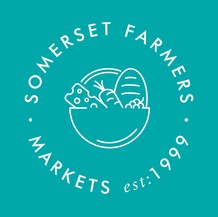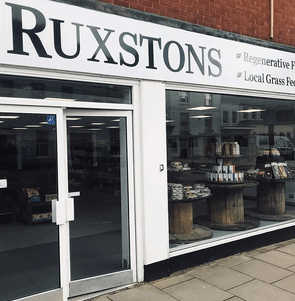 Ruxstons Farm Shop
We love working with Ruxstons Farm Shop in Wellington. They believe in a local, regenerative food system with full traceability and high welfare, fully supporting us in how we farm. You can visit them in their shop or order online for delivery nationwide.
Our produce currently available here:
Interested in our produce wholesale?
As you can see from our list above, we work with carefully selected partners who hold the same values as we do.
If you are interested in our quality produce for resale, or maybe as a baker or chef for retail, private dining or restaurant, then we'd love to have a conversation with you and see where it leads!